Reel Time is a Professional Digital/Analogue Recording Studio and Mastering Studio in Cardiff. Est.2003.
We never compromise on quality!
Tel: 07747 188380 – Meurig Hailstone
 Our Services:
Recording Studio
Professional studio combining the latest digital technology with vintage analogue gear! Including a vintage Tape machine and valve (tube) compressors
Mastering Studio
Mastering Suite. Mastering and re-mastering with specialist Digital and Analogue processing to suit all types of recordings
Transfers to CD
Transfer Vinyl to CD, reel-to-reel tape to CD, Cassette to CD, clean and restore the audio
Sound Engineer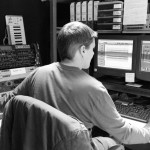 Meurig Hailstone:
Welsh speaking recording/ mixing and mastering engineer, with 16 years experience in the recording industry
Click here for music clips and a brief biog
News
NEW GEAR: New Rode NT2 mic (original design) as well as our new compressors, new Studio PC for transfers and audio restoration and new Delta 1010 interface.
New to the mastering room: Revox PR99, Harbeth LS3/5a BBC monitors, and a Sony svo5800 for Video to DVD transfers.
CUSTOMER QUOTES: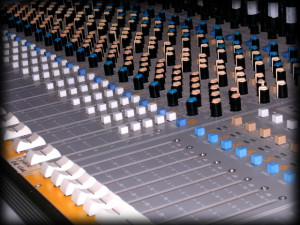 "Mastering is crisp, vocals are clear and sparkle out the speaker.Great Job." Jerome Farley (remixer of Madonna, Lady Gaga, Jay z, Willow Smith)
"I was happy with my own mix to begin, but mastering then took it to another level. The mastered version sounds phat, crisp and much wider…Awesome job!" Jimpy (DJ/Producer)
As heard on GTFM 107.9 www.gtfm.co.uk