Mastering
GET THE VERY BEST OUT OF YOUR RECORDING!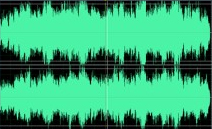 Have your recording professionaly mastered onto CD-R
Mastering is an essential process to give your CD that professional finish! Fine-tuning the overall sound with carefully chosen high quality equalisation and maximising levels with sophisticated dynamic processing techniques! Also, If you're after a 'warm vintage' sound, we have custom built analogue dynamics processors, and analogue EQ to suit your requirements.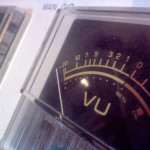 Our attention to detail means giving you a very high quality result, we can listen to your mix from a new perspective and process it in the most appropriate way for your music. We also specialise in re-mastering old recordings.
You can listen to some examples of our mastering here
Online Mastering now available: You can now send us your tracks to be mastered via the internet (as WAV/AIFF), and the finished product can be returned the same way or on CD-R.

The Finished Product
Your finished master will be provided as PMCD (pre-master CD) on professional A-Grade CD-R (Taiyo Yuden).
DDP File This can then be sent to any CD duplication facility.
Mastered tracks can also be supplied as WAV files.
ISRC codes and Artist/Title text can be encoded in to your CD or DDP file
Click for Prices, or Please call or email us for an estimate

For best results, tracks (to be mastered) should be provided on:
*Data CD/DVD as wav or aiff  files. (16 or 24 bit)
*Audio CD
*Also tracks can be sent to us via the internet as WAV, AIFF (using a site for transferring/sending large files)
Avoid sending any compressed formats such as mp3, aac, wmf etc. for quality reasons.
Please do not use finalisers, brick wall limiters, or any mastering plugins on your final mix as it will limit what we are able to do with your material.
Please send final stereo (or mono if applicable) mixes with a peak level around -3dBfs.
CD contents must be no longer than 79 minutes
If sending stems or sub/pre-mixes, mixing these to create a final mix file will be charged at the usual recording studio hourly rate.
If sending multiple large files (e.g. for an album) via internet, there may be a small additional fee for download and upload time.

MASTERING EQUIPMENT
Analogue
Tracks can be mastered through our custom built stereo analogue limiter for that 'authentic warm' sound. We also have of Analogue Equalisers and compressors, and 2 Revox 1/4″ tape machines to warm-up your audio for a more classic / vintage feel.
Digital
High quality digital mastering, processing using custom built Audio PC's running high quality editing and mastering software. We have a vast array of 'plug-in' processors for all aspects of the process to get the very best out of your recording. Also high quality AD/DA converters ensure a truly excellent signal-to-noise ratio (far greater than CD).
Our customised digital mastering processors produce amazing transparent sounding processing, with stunning results!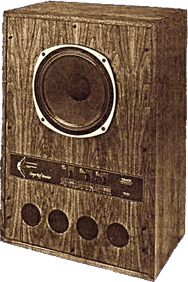 Monitoring:
Tannoy Super-Red Monitors.
Harebeth LS3/5a (BBC) Monitors.